Classic Car Restoration and Classic Truck Restoration
VANCOUVER WA – BATTLE GROUND WASHINGTON – RIDGEFIELD – BATTLE GROUND – WOODLAND – CAMAS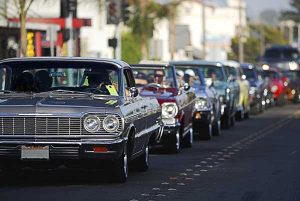 Modern cars are full of electronic controls and new materials, but that doesn't mean that older cars are simpler. Instead, they need to be treated differently because they're built differently, whether that means rejetting a carburetor instead of replacing an injector, setting the ignition timing instead of checking the crank sensor, or reading the spark plugs instead of scanning the OBD II port. Getting the job done right means taking it to mechanics who understand the inner workings of older vehicles. When you need work done on your classic vehicle, take it to Ron's Auto & RV.
Today's Techniques for Repairing Yesterday's Vehicles
Ron's Auto & RV has served Vancouver, WA area for forty years, so we've been working on many of these cars since they were new. Our technicians are ASE certified and have training for a wide range of makes, giving us the knowledge needed to fix just about anything, whether you have a restored muscle car, a foreign-built classic, or a project car that's on the start of restoration. Have an old commercial truck or RV? We have the facilities to fix medium-duty vehicles like these, too.
Professional Repairs for Classic Cars and Trucks
We can handle any job you need to be done on your classic car, big or small. These are just some of the services we offer:
Carburetor Tuning and Repair
Full Exhaust Systems including stock and performance setups
Valve Jobs
Head Gaskets
Engine Servicing
Clutch Replacement
Oil Changes and Body Lubrication
Suspension Repair
Air Conditioning Repair
How much will it cost? How long will it take? We'll prepare an estimate for you free of charge, letting you know what it will take to get your vehicle running right and letting you choose how you want to proceed. Give us a call at (360) 558-3150 to set up an appointment.