Your One Stop Auto Repair Shop
"Welcome! Ron's Auto and RV Repair is a family owned and operated Full Service Auto and RV Repair Shop serving Vancouver WA and the Orchards area since 1976″.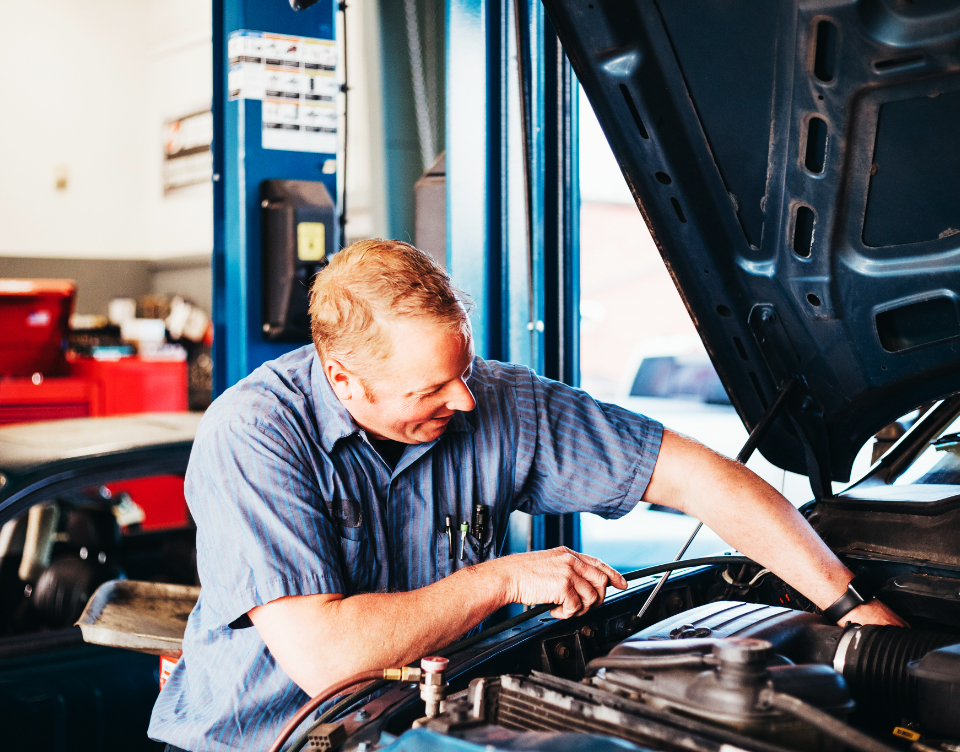 Auto Repair Shop
Ron's Auto & RV has been service and repairing cars, diesel trucks and RV's in the Vancouver WA area for over 40 years. From late model import and domestic cars, diesel trucks and RV's to classic and muscle cars; our ASE certified mechanics can handle all your auto repair needs. Everyday maintenance issues to major engine repairs we promise a quality, affordable and fully warrantied car repair service
ASE CERTIFIED MECHANIC
We want to make sure that all of our customers get the best service for their vehicles. At Ron's Auto & RV, we only hire mechanics who have been through proper training and gained certification from the National Institute for Automotive Service Excellence (ASE). This certification is a testament to the mechanic's knowledge and experience, as well as their commitment to the automotive repair and service profession. With ASE certified technicians, Ron's Auto & RV gives you and your vehicle service that you can trust in Vancouver, WA.
Are You Looking For
Auto Repair Near Me
Ron's Auto & RV are your preferred local auto repair experts. Keeping your vehicle well-maintained is essential to keeping it running for a considerable amount of time. With the proper maintenance and regular checkups, you can extend the life of your car by nearly 5 years. When you need precise and dependable automotive repair or RV repairs, Ron's has over 40 years of experience in the automotive repairs industry!
BEST AUTO REPAIR SHOP IN VANCOUVER WA
Ron's Auto & RV is your top choice for auto repairs in Vancouver, WA, and is one of the highest-rated automotive repair shops in the city. Our reputation speaks for itself and our customers love coming back when their vehicles need maintenance or repair. With trust in hand and honest pricing, we provide the best service you can find in Vancouver, WA. See what our customers are saying about us in our Google reviews and find out why Ron's is the best auto repair shop in Vancouver, WA.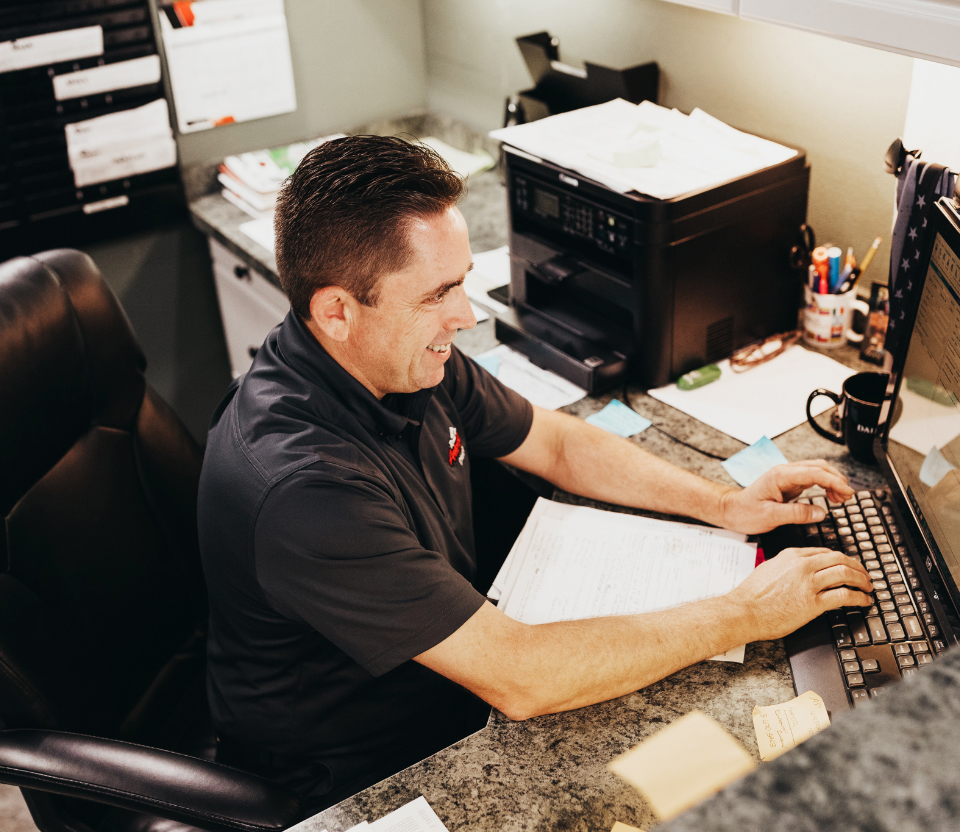 Schedule an appointment today!
(360) 558-3150
High Quality Auto Repair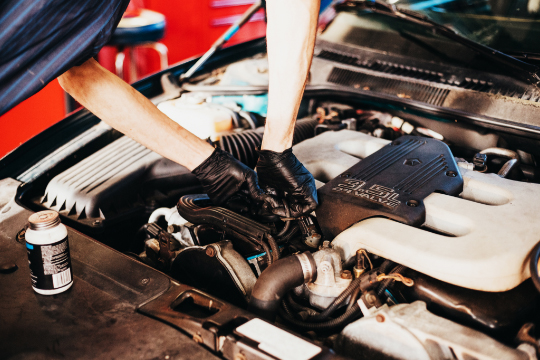 Ron's Auto and RV Service Center only has ASE Certified Technicians to help with your auto, RV & work vehicle needs.
We pride ourselves on quality and reliability you can count on today, tomorrow and beyond. All of the auto and RV services we provide are guaranteed. We are dedicated to customer service excellence, and working with us, you can be sure you will be treated with the utmost respect. We firmly believe that customer safety and satisfaction come first. We understand that you work hard for your money and we will never perform services or repairs to your auto that are not absolutely necessary.
Ron's Auto & RV
Frequently Asked Questions About Auto Repair in Vancouver, WA
What causes muffler damage? Muffler damage can be caused by factors such as corrosion, normal wear and tear, impact from road debris, and internal rust due to condensation.
What are the signs that my timing belt needs to be replaced? Signs that your timing belt may need to be replaced include engine misfires, difficulty starting the engine, and a high-pitched whining noise coming from the engine.
How often should I replace my car's battery? Most car batteries last between 3-5 years. If your battery is more than 3 years old, it's a good idea to have it checked by a mechanic to ensure it's holding a charge and functioning properly. If you're experiencing slow cranking or the battery is more than 5 years old, it's time to replace it.
Ron's Auto & RV Is Proud To Be A Locally-Owned Auto Repair Shop In Vancouver, WA
Ron's Auto & RV has been a trusted locally-owned auto repair shop in Vancouver, WA since 1976. With a strong commitment to quality service and customer satisfaction, we have built a reputation as a go-to destination for automotive repairs. Conveniently located just a short distance away from popular local attractions like McCuddy's Steamboat Landing Marina, NW Escape Experience, and Sky Zone Trampoline Park, Ron's Auto & RV offers a perfect opportunity to get your vehicle serviced while enjoying the nearby entertainment options. Whether you need routine maintenance or major repairs, our experienced ASE-Certified technicians are ready to provide reliable and efficient service to keep you on the road. When it comes to automotive care, Ron's Auto & RV is the trusted choice for Vancouver residents and visitors alike. Directions to Ron's Auto & RV
Stop Your Search For Auto Repair Near Me. Ron's Auto & RV Is Here To Help
Ron's Auto & RV is more than just your typical auto repair shop in Vancouver, WA. As a local and family-owned business since 1976, they understand the importance of providing exceptional service to their community. Located conveniently near several local bus stops like Mill Plain & Hearthwood, Van Mall Dr & 72nd Ave, and Ft Vancouver Way & Fourth Plain, Ron's Auto & RV is easily accessible for those relying on public transportation. Whether you need routine maintenance or major repairs, their skilled technicians are committed to keeping your vehicle in top shape. With a focus on customer satisfaction and quality workmanship, Ron's Auto & RV has become a trusted destination for automotive care. When you choose Ron's, you're not just supporting a local business, but you're also becoming a part of their extended family. Local Vancouver, WA Bus Stop Directions To Ron's Auto & RV
We Are Proud To Offer Our Auto Repair Services To Residents Throughout Many Neighborhoods In Vancouver, WA, Including:
98662 98686 98665 98661 98682 98664 98663 98684 98687 98668 98666 98685 98606 98683 98660 98604 98642 98607 98622
Read Some Of Our Reviews From Happy Customers
"Quick Service
Another great service experience at Ron's, Pleasant waiting room, prompt service and really nice folks.The owner Ryan himself, took care of my oil change and vehicle inspection. The shop is thorough and I have full confidence in their work. And Cheers to Chuck at the front desk, great guy. Thanks to all at Ron's for a job well done." -Howard R.
Read More Reviews Here
"Friendly staff!
First time coming here and so glad I did! Just came in for an oil change. Pricing was unbelievably good with great service. Staff was attentive and super friendly. The waiting room was furnished with comfy couches and I was able to get a little work done while I waited. I was able to bring my dog Stella in and she became the official furry greeter as others came in. I highly recommend Ron's Auto and RV Service. I will definitely be a repeat customer!" -Debbie B.
Read More Reviews Here
We Are Proud To Offer A Wide Range Of Auto Repair Services, Including:
4X4 Transmission Repair
Acura Auto Repair
Acura Transmission Repair
Air and Fuel Filter Replacement
All Wheel Drive Transmission Repair
Alternator Repair
AMC Auto Repair
AMC Transmission Repair
Audi Auto Repair
Audi Transmission Repair
Auto Battery Replacement
Auto Belt and Hose Replacement
Auto Electrical Systems Repair and Diagnosis
Auto Repair
Auto Repair Coupons
Auto Repair Estimate
Auto Repair Financing
Auto Repair Services
Auto Tune Up
Auto Water Pump Replacement
Axle Repair
BMW Auto Repair
BMW Transmission Repair
Brake Repair
Buick Auto Repair
Buick Transmission Repair
Cadillac Auto Repair
Cadillac Transmission Repair
Car AC Repair
Carburetor Service
Check Engine Light
Chevrolet Auto Repair
Chevrolet Transmission Repair
Chrysler Auto Repair
Chrysler Transmission Repair
Clutch Replacement
Cooling System Flush
CV Joint Replacement
CVT Transmissions Repair
Diesel Transmission Repair
Diesel Truck Repair
Differential Repair
Dodge Auto Repair
Dodge Transmission Repair
Driveline Repair
Emissions Repair
Engine Repair
Engine Valve Adjustment
Factory Scheduled Maintenance
Fan Belt Replacement
Fiat Auto Repair
Fiat Transmission Repair
Firestone Ride-Rite Air Assist Spring Kits – Truck Air Bags
Fleet Maintenance
Ford Auto Repair
Ford Transmission Repair
Friends of Ron's Auto & RV
Front End Alignment
Fuel System Service
GMC Auto Repair
GMC Transmission Repair
Head Gasket Replacement
Heavy Duty Transmission Repair
Honda Repair
Honda Transmission Repair
Hummer Auto Repair
Hummer Transmission Repair
Hybrid Auto Repair
Hyundai Auto Repair
Hyundai Transmission Repair
Private: Ignition Interlock Installation
Infiniti Auto Repair
Infiniti Transmission Repair
Isuzu Auto Repair
Isuzu Transmission Repair
Jaguar Auto Repair
Jaguar Transmission Repair
Jeep Auto Repair
Jeep Transmission Repair
Kia Auto Repair
Kia Transmission Repair
Land Rover Auto Repair
Land Rover Transmission Repair
Lexus Repair
Lexus Transmission Repair
Lincoln Auto Repair
Lincoln Transmission Repair
Manual Transmission Repair
Mazda Auto Repair
Mazda Transmission Repair
Mercedes-Benz Auto Repair
Mercedes-Benz Transmission Repair
Mercury Auto Repair
Mercury Transmission Repair
Mini Auto Repair
Mini Transmission Repair
Mitsubishi Auto Repair
Mitsubishi Transmission Repair
Muffler Repair
New and Used Transmissions
Nissan Repair
Nissan Transmission Repair
Oil Changes
Oldsmobile Auto Repair
Oldsmobile Transmission Repair
Plymouth Auto Repair
Plymouth Transmission Repair
Pontiac Auto Repair
Pontiac Transmission Repair
Porsche Auto Repair
Porsche Transmission Repair
Pre-Purchase Inspection
Racing Transmissions
Radiator Flush & Replacement
Ram Transmission Repair
Ram Truck Repair
Rebuilt Transmissions
RV Repair
Saab Auto Repair
Saab Transmission Repair
Saturn Auto Repair
Saturn Transmission Repair
Scion Auto Repair
Scion Transmission Repair
Shocks & Struts – Repair & Replacement
Subaru Auto Repair
Subaru Transmission Repair
Suspension & Power Steering Repair
Suzuki Auto Repair
Suzuki Transmission Repair
Timing Belt Replacement
Tire Shop
Toyota Repair
Toyota Transmission Repair
Transfer Case Repair
Transmission and Auto Repair Warranties
Transmission Coolers
Transmission Flush
Transmission Repair
Transmissions
Truck and Car Starters
Truck Repair
Volkswagen Auto Repair
Volkswagen Transmission Repair
Volvo Auto Repair
Volvo Transmission Repair
About Vancouver, WA
Nestled in the picturesque Pacific Northwest, Vancouver, WA, offers a charming blend of natural beauty, rich history, and modern amenities. This vibrant city, located on the banks of the mighty Columbia River, is a thriving community that attracts both residents and visitors alike.
Vancouver boasts a plethora of outdoor recreational opportunities, from scenic hikes in the nearby Gifford Pinchot National Forest to leisurely walks along the Columbia River waterfront. The city's well-maintained parks, such as Esther Short Park and Frenchman's Bar Park, provide peaceful retreats for picnicking, playing sports, or simply enjoying the beauty of nature.
In addition to its natural beauty, Vancouver offers a diverse range of cultural attractions. Explore the history of the region at the Fort Vancouver National Historic Site, which showcases the area's fur trading past. The Pearson Air Museum offers a glimpse into aviation history, while the Clark County Historical Museum delves deeper into the area's heritage.
When it comes to automotive care, Vancouver residents rely on Ron's Auto & RV. This local gem has been serving the community since 1976 as a trusted auto repair shop. Whether it's routine maintenance or complex repairs, Ron's Auto & RV provides top-notch service to keep vehicles running smoothly. Conveniently located in Vancouver, their skilled technicians are committed to providing reliable and efficient service, ensuring that customers can hit the road with confidence.
With its scenic landscapes, welcoming community, and excellent automotive care at Ron's Auto & RV, Vancouver, WA, is a destination that captures the hearts of both residents and visitors, offering a unique blend of Pacific Northwest charm and small-town warmth.
Directions To Ron's Auto & RV
Neighborhoods
Vancouver WA
,
Northwest Vancouver
,
Fisher's Creek
,
Arnada
,
Hough
,
South Cliff
,
North Image
,
Vancouver Heights
,
Evergreen Highlands
,
West Minnehaha
,
Edgewood Park
,
Riveridge
,
Hearthwood
,
Shumway
,
Cascade Highlands
,
Forest Ridge
,
Fruit Valley
,
Father Blanchet Park
,
Sifton
,
Fircrest
,
Sunnyside – Walnut Grove
,
Parkway East
,
Fourth Plain Village
,
Countryside Woods