Ron's Auto and RV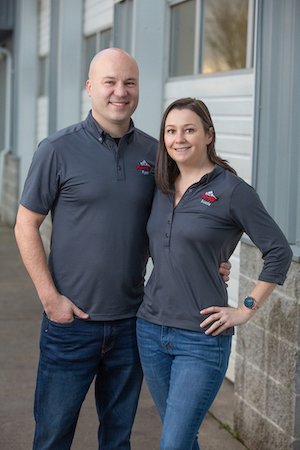 Ryan and Acacia Syring purchased Ron's Auto & RV in 2019 from Tony Ferguson, who's father, Ron, founded the business in 1976. Ron's Auto and RV has been a trusted staple in the Vancouver community for over 40 years and is committed to serving the auto and RV maintenance and repair needs of Vancouver, Washington and Clark County.
Ron's Auto & RV is a true family business. Acacia really took on a larger role in the business during the pandemic in summer of 2020 taking care of much of the business office aspects until she returned to her regular medical position. She continues to help things run smoothly and will stop in several times in the week. You will also see Ryan's older daughters helping with phones, or around the shop when on break from college. They may also bring the younger kids by to have lunch with dad or bring treats (or ask dad for money and candy haha)! Ryan's nephew, Michael, also joined us in 2018 as a technician.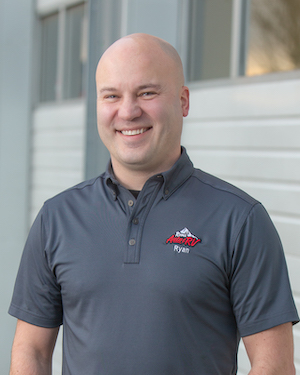 Ryan – Owner
Ryan started at Ron's Auto & RV in 2015 as shop foreman, and eventually purchased the business in 2019. He studied Automotive Technology at Clark College in the Toyota T-Ten Program. With over 25 years of experience, Ryan has mostly focused on diagnostics, with extensive experience with Toyota and Lexus vehicles. Ryan is known around town for taking on complex diagnostic challenges other shops may frown upon. Ryan held the Lexus "Top Gun" award for the top Lexus technician in the Washington, Oregon, Idaho, and Alaska. Ryan is Master certified and holds 15 ASE certifications. He enjoys outdoor activities and traveling with his family including camping, boating and snow-sports.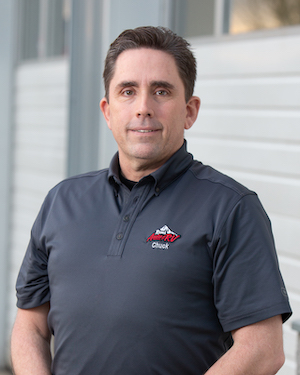 Chuck – Service Manager
Chuck started with Ron's Auto & RV in 2020 with 30+ years of experience in the automotive industry. He previously did exhaust work in the 80's and 90's as well as served in the Navy during the same time. He has since worked primarily at dealerships providing excellent customer service as a service writer and manager. He enjoys traveling as often as possible.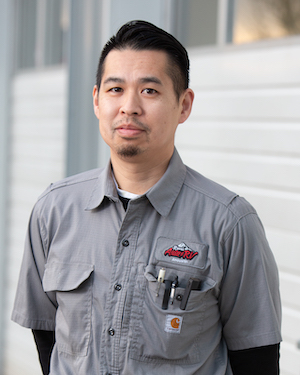 Anousith – Shop Foreman
Anousith started with Ron's Auto & RV in 2019 with nearly 25 years of previous experience. When he was younger, he enjoyed rebuilding small engines and building Go-Karts, and started in the automotive industry professionally in 1995. He had formal Toyota training and holds Master ASE certifications. He enjoys primarily working on Lexus, Toyota and Honda. He also enjoys outdoor activities such as off-roading and expeditions, hiking, and spending time with his family.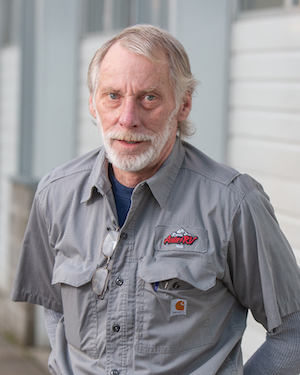 Rick – Exhaust Specialist
Rick started working for Orchards Muffler in 1979. From the beginning, he liked the fact that no two jobs were the same. He enjoys problem-solving and being able to create something from nothing. He likes working with local car clubs and builders to help make their projects come to life and looks forward to what the future of the industry brings, and the new challenges.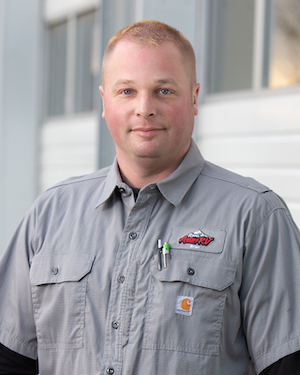 Brian – Lead Technician
Brian came to Ron's Auto & RV with over 20 years of experience. He started working on cars as a hobby as a teenager and started professionally in 1999. He has worked primarily with Toyota and Lexus and holds Master ASE certifications. He enjoys turbo imports, 4×4's, motorcycles, and outdoor sports especially if they involve motors.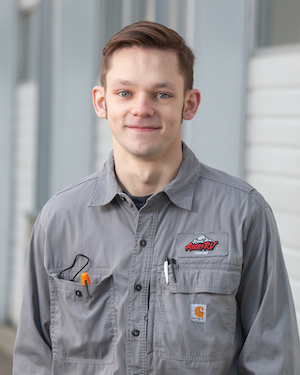 Michael – Technician
Michael came to us in 2018 after working as a Lube Tech with Valvoline for 2 years. He was ready to advance his skills and happy to work with and learn from the experienced technicians we have here at Ron's Auto & RV. He enjoys Formula D, Japanese cars, and outdoor activities such as camping and hiking.
HIGH QUALITY AUTO REPAIR
Ron's Auto and RV Service Center only has ASE Certified Technicians to help with your auto, RV & work vehicle needs. We pride ourselves with quality and reliability you can count on today, tomorrow and beyond. All of the auto and RV services we provide are guaranteed. We are committed to providing you with only the highest quality customer service, to gain your trust, and to ensure you call us again to take care of your auto and RV servicing needs. We understand that you work hard for your money and we will never perform services or repairs to your auto that are not absolutely necessary. A majority of the business that Ron's Auto and RV Service Center receives is the result of your continued referrals. Your continued referrals to friends, family and loved ones is greatly appreciated.
HONEST AUTO REPAIR ESTIMATES
We give you the facts and repair options for your vehicle — YOU make the choices. No high-pressure sales tactics ever. We know that transparency and accurate estimates results in higher customer satisfaction and we would also like to assure you that all services and pricing will be discussed with you, in detail, prior to being carried out. At Ron's Auto and RV, you can rest assured that you will have an up-front, honest review of your maintenance needs as well as fair pricing for services.
SCHEDULE AN APPOINTMENT
Ron's Auto & RV Service Center offers a warm and comfortable waiting room with plush leather couches, magazines, as well as coffee and tea. We invite you to stay and wait in comfort if you are inclined to do so; we love having the company.
We pride ourselves in being a one-stop shop for all of your car maintenance needs. We have the equipment and expertise to maintain all basic car-care needs, as well as the expert/master diagnostic technicians to address more sophisticated or rare issues. We maintain that if you have a problem, "We can fix that!"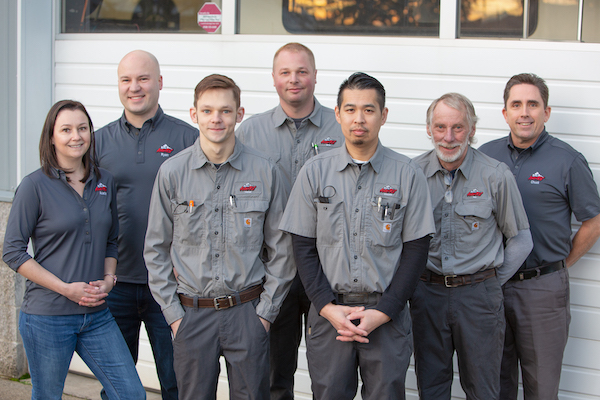 Ron's Auto & RV History
Ron's Auto and RV Service Center was opened in 1976 by Ron Ferguson and has been a family owned and operated family owned ASE Certified Auto Repair Shop ever since. Ron's son, Tony, purchased and took reins of the business in 1995.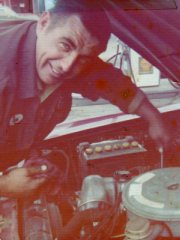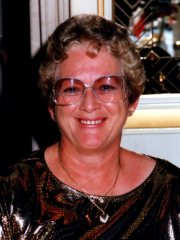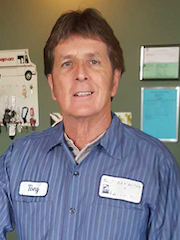 Ron's Auto & RV
10602 NE Fourth Plain Blvd, Suite A
Vancouver WA 98662