Find a reliable
Auto repair shop
today!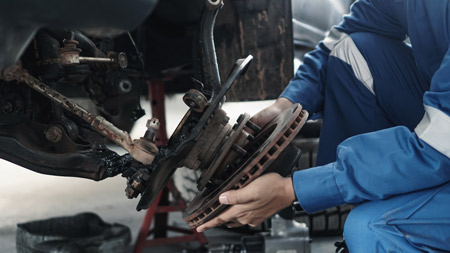 There are many issues that can arise with your vehicle which makes finding a good and reliable auto repair shop in the Battle Ground, WA area extremely important.
Your car is a complex and intricate machine that requires consistent care and attention to ensure optimal performance and working order. Here at Ron's Auto and RV Service Center, we are fully aware of the stress and frustration associated with car repair troubles.
Auto Maintenance
Many of us lead busy lives, and auto maintenance and repair can seem trivial in comparison to life's other obligations, however, vehicle maintenance should never be sacrificed and we are dedicated to making your auto maintenance or repair service experience is as affordable, fast, and efficient as possible so you can direct your energy to the more important things in life. Below is a brief overview of the automotive vehicle services we offer. For more information on the comprehensive auto and R.V. repair services we provide or to make an appointment please give us a call.
Manufacturer Training
Our ASE certified mechanics service both foreign and domestic transmissions, standard or automatic, for all types of cars, trucks, SUVs, and vans. At Ron's Auto and RV, we are factory trained specialists for Honda, Ford, Subaru, and many other makes of vehicles. Our factory training means you can rely on us for auto service and repair your vehicle to the highest manufacturer standards. We will solve your auto problems, or help you prevent them!
Auto Repair Warranty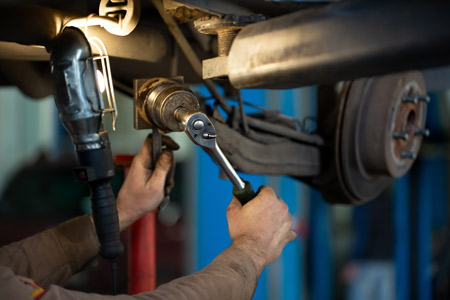 All auto repairs we do are covered by our 2 year/24,000mi in-shop warranty. We also offer a 3 year/100,000-mile warranty on our remanufactured Brand transmissions (Ford, GM, and Chrysler). All others are 12 months and 12k miles.
Experts in Auto Services
At Ron's Auto and RV Service we are committed to giving unparalleled auto repair service to our customers. We are confident that our auto repair services are among the elite here in the Vancouver area. We Check With You FIRST!
Prior to doing any repairs, you can expect the following from our auto repair shop:
Diagnose your vehicle's problems
Contact you with a detailed assessment and estimate for repairing your vehicle
Wait for your authorization
Give you an approximate completion date and time
Keep you updated on your vehicle's repair when necessary
ASE Certified Car Repair
Thanks to the ASE certification program, everybody wins: car owners can easily find ASE Certified Technicians who have proven themselves to be knowledgeable professionals, and repair shops can get additional market visibility. ASE certification promotes excellence in automotive repair and service. More than 330,000 Automotive Technicians and Service Professionals hold ASE Certifications in one or more of ASE's many study areas.