Honda Auto Repair
Serving Vancouver & Battle Ground
Honda started in Japan in 1946 but quickly became a favorite among American drivers when it came stateside in 1959. Honda is on the forefront of innovation and continues to operate by the original founders motto of "Do Not Imitate". Honda's are known for their reliability and ability to seemingly run "forever".
Regardless of the age of your car, our expert mechanics will take care of it with the attention and detail it deserves. Bring your vehicle to Ron's Auto and RV & Auto Care where our specially trained Honda repair technicians will maintain it and keep it running its best!
---
Honda Service Center
Ron's Auto and RV has been providing top quality Honda auto repairs and auto mechanic services in Vancouver, Battle Ground and the surrounding communities for more than 30 years. Our ASE Certified Technicians get brand specific training to perform complete Honda auto repair and maintenance services to keep your car on the road. We have Honda specific parts, diagnostic tools and equipment, making us your friendly dealership alternative! We are so confident in our repair services that all of our Honda auto repair services are backed by a 2 year / 24,000 mile warranty, giving you the satisfaction of knowing your car is in expert hands.
We invite you to stop by our shop today to learn more about how we can keep your Honda running at peak performance, year in and year out! At Ron's Auto and RV, our customer's satisfaction always comes first!
---
Honda Alternator Repair
Is your Honda vehicle having alternator issues? Without the alternator there is no energy converted in the vehicle, resulting in none of the electric components functioning properly, if at all. Common signs that the alternator is not working include a lack of functionality in accessories, dim or even overly bright lights, growling noises, the smell of burning rubber, and frequent battery warnings. In serious cases, the automobile will not start up and even stall mid-drive as power can no longer be fed to the battery or starter engine. At Ron's Auto & RV we can handle the malfunctioning alternator for any popular Honda model vehicle. If we cannot repair it, then we will replace it. Call us today for all your Honda alternator repairs!
Honda Transmission Repair
If the transmission in your Honda vehicle starts to have issues, Ron's Auto & RV offers transmission inspection and repair services. Any problems with your vehicle's transmission can significantly affect your car's ability to transfer power to the wheels or even cause your car not to drive! Stay on the road and get your transmission repaired by one of our ASE-certified Honda mechanics. Common signs that your transmission might be failing include a burning smell, loud knocking noises, leaking fluid, slipping of the gears, and of course, the check engine light in your car! For some Honda vehicles, automatic transmission issues reported have included whining sounds coming from the front pump, a sharp jump from the vehicle shifting into drive, slippage between gears 1, 2, and 3, and instances of the clutch locking up and causing the torque converter failing. With our Honda transmission repairs, we offer a 12 month, 12,000-mile warranty. Call Ron's Auto & RV for all your Honda transmission repairs!
Honda Timing Belt Replacement
Timing belts are one of the most important components for any engine, not just a Honda. Its name derives from the function: timing the opening and closing of the valves and the operation of water and oil pumps. Without this belt, the valves will desynchronize with the drive gear and cause untold damage to your engine. It is important to inspect your timing belt and note the mileage at the time of its replacement. Fortunately a vehicle usually only needs a couple of timing belt replacements over its lifetime; timing belts are rated to last from 60,000 to 100,000 miles. Ron's Auto & RV's licensed mechanics can check if your timing belt needs replacement.
---
OUR HONDA AUTO SERVICES INCLUDE: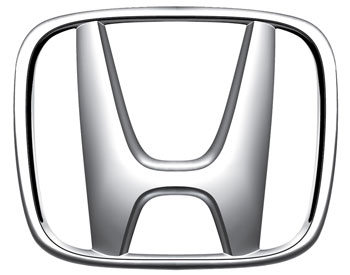 ---
We service all Honda models
Accord | Civic | CR-V | Crosstour | Edix | Element | Elysion | FR-V | Fit | Fit Aria | Freed | Insight | Inspire | Legend | Life | MDX | NSX | Odessey | Passport | Pilot | Prelude | Ridgeline | StepWGN | Stream | TL | Vamos | ZEST
FAQs About Honda Repair
Is it expensive to service a Honda?
In my experience, Honda has been very reliable, with low maintenance costs.
What are the most common issues or problems that require Honda repair?
Some Hondas require routine valve adjustments, which is often overlooked. Most of what we see here is maintenance, and oxygen sensor failure.
Can I take my Honda to any mechanic or do I need to go to a Honda dealership for repairs?
By law, you are able to have your vehicle serviced at any service shop of your choice and still maintain the factory warranty.