Continuously Variable Transmission (CVT) Repair
Ron's Auto and RV are the experts in Vancouver, and the surrounding areas when it comes to constant velocity transmissions – or CVT transmissions. When it comes to working in CVT transmissions it's important to have a mechanic who is skilled and knows exactly what to do, saving you time and money.
What is a CVT Transmission?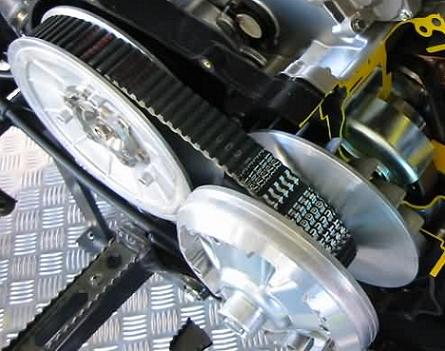 CVT stands for "Continuously Variable " or "Constant Velocity" Transmission. A CVT Transmission differs from other transmissions because two variable diameter pulleys, with a chain or belt between, them replaces the gears on traditional  transmissions. A CVT Transmission allows the car to have more power while providing a smoother drive and better fuel economy.
Because your CVT transmission is an extremely complex mechanical component, it's important to find a talented mechanic. Here at Ron's Auto and RV, we specialize in all things to do with transmissions. When it comes time to have your CVT transmission repaired, or your transmission serviced, our experience and diagnostic training make Ron's Auto and RV the top choice for CVT transmission repair in the Vancouver, and surrounding areas. Our shop works on all models of vehicles, both foreign and domestic. We happily offer all of our services at a competitive rate and only provide the best in quality vehicle care and maintenance services. Customer service and safety are our top priorities.