Transmission Flush
Your transmission is a vital component for your vehicle, therefore it's important to have maintenance performed on it regularly. Transmissions have a special fluid that cools and lubricates its gears. This degrades and gets gunked up over time, diminishing its effectiveness, requiring a transmission flush. In Vancouver, and the surrounding area's Ron's Auto and RV is the shop to trust when it comes to having your transmission flush performed.
How often should I have a transmission flush performed?
This answer varies a bit depending on what type of vehicle you drive. It's best to check with your manual first, however, most mechanics would suggest getting your transmission serviced about every 30k miles. If you're unsure as whether or not you should have your transmission flushed, make an appointment with the master technicians at Ron's Auto and RV to have an inspection performed.
What are some signs I need a transmission flush?
Strange noises, such as grinding, coming from under the hood can be a sign your transmission fluid is low or contaminated with dirt, sludge, and grease. If this is the case, it's time to have your transmission serviced. Other malfunctions to watch out for are problems shifting gears, slipping gears or if you have any delay in the vehicle's movement. If you're experiencing any of these symptoms it's probably time to have your transmission flushed.
Is a transmission flush like an oil change? Can I do it myself?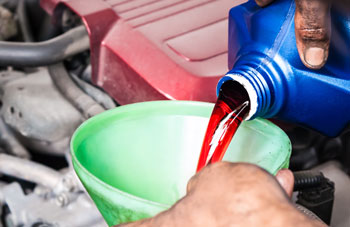 The transmission in your vehicle is an extremely complex mechanical component, and this is why it's important to find a talented mechanic. Here at Ron's Auto and RV, we specialize in all things to do with your transmission. When it comes time to have your transmission flushed or your transmission serviced our experience and diagnostic training makes Ron's Auto and RV the top choice for transmission repair in the Vancouver, and surrounding areas. Our shop works on all models of vehicles, both foreign and domestic. We happily offer all of our services at a competitive rate and only provide the best in quality vehicle care and maintenance services. Customer service and safety are our top priorities.