Come by Our Automatic Transmission Repair Shop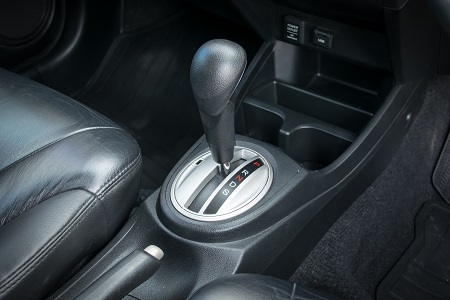 Your automatic transmission is a complex, vital component in your vehicle. If your automatic transmission isn't functioning properly, it will prevent your vehicle from operating. In Vancouver, Washington, and the surrounding area, Ron's Auto and RV mechanics are the leaders in complete transmission repair for both automatic and manual transmission repairs. Give us a call today to schedule an appointment to have your automatic transmission repaired or need transmission maintenance. If your check engine light comes on and you need an inspection, we can help you with that too!
How Will I Know I Need to Take My Automatic Transmission to a Mechanic Near Me for Repair?
Your automatic transmission will give you clear signs it needs some attention:
Burning smell

– your vehicle shouldn't give off any odor. If you smell burning, it could be your transmission fluid burning up.

Unusual noises

– If your car is sitting idle and you hear loud noises coming from your vehicle, you could need automatic transmission service.

Gears slipping

– If your automatic transmission is functioning normally, you should hardly notice gear changes. If you notice the gears slipping, this is a sign you need to have your automatic transmission repaired.

Leaking fluid

– leaking fluid is never a good sign! If you know it's transmission fluid that is coming out of the vehicle, it's important to call a professional technician for automatic transmission repair.

Check engine light

– An illuminated dashboard is not something you want to see. The check engine light could mean an issue with your automatic transmission or a number of other issues.
Find an ASE Certified Mechanic with Ron's Auto and RV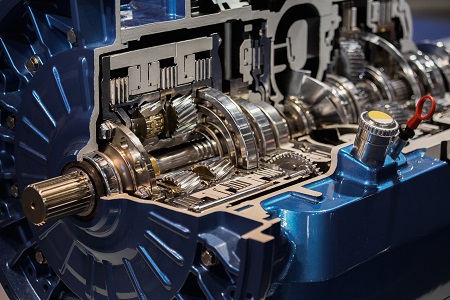 In today's fast-paced world, owning a car is essential for many people. But, with ownership comes a level of responsibility to keep your car in top condition. This is where ASE certification comes in. Thanks to this program, car owners can easily find ASE Certified Technicians who are knowledgeable professionals committed to excellence in automotive repair and service. At Ron's Auto and RV, we take pride in our factory-trained specialists who have the expertise to service both foreign and domestic transmissions, standard or automatic, ensuring that all types of cars, trucks, SUVs, and vans are running at their best. Our commitment to quality means you can trust us to repair and service your vehicle to the highest manufacturer standards, helping to prevent auto problems or solve any issues that arise. With ASE certification, everybody wins – car owners and repair shops alike.
Your Search for a Transmission Shop Near Me Ends with Us
Because your transmission is an extremely complex mechanical component, it's important to find a skilled transmission mechanic. Here at Ron's Auto and RV, we specialize in all things to do with transmissions. When it comes time to have your automatic transmission repaired or your transmission serviced, our experience and diagnostic training make Ron's Auto and RV the top choice for all types of transmission repair in Vancouver and surrounding areas. Our professional transmission shop works on all models of vehicles, both foreign and domestic. We happily offer all of our services at a competitive rate and only provide the best in quality vehicle care and maintenance services. Customer service and safety are our top priorities.
We offer a wide range of services:
Routine Maintenance

Brake System Service

RV Repair Shop

Engine Repair

Clutch Repair

CV Joint Replacement

And More
You Can Count on Us for High-Quality Transmission Service
Ensuring your vehicle runs smoothly requires attention to every part, including the complex component that is the transmission. At Ron's Auto and RV, we understand the intricacies of transmissions and provide top-notch services to maintain and repair them. With over 30 years of diagnostic training and experience in rebuilding transmissions, we pride ourselves in delivering quality service. What sets us apart is our commitment to our customers.
Before performing any repairs, we diagnose the issues using free computer scans and provide you with a detailed assessment and estimate. Our expert technicians wait for your authorization, keep you updated on your vehicle's repair, and provide warranties on re-manufactured transmissions and other auto repairs. If you have a faulty transmission, you can trust us to get your transmission running smoothly again. Contact us today to get a free estimate.
< < See All Transmission Services
FAQs About Transmission Repair
How long does it take to fix a transmission?
It really depends on what the problem is. A simple transmission service can take up to 2 hours, but overhauling can take days/weeks.
How do I know if my transmission needs repair?
If you are experiencing unusual shifting, harsh shifting, delayed shifting, slipping, or even a check engine light, these can be symptoms your transmission needs attention.
Can a transmission failure be fixed?
Yes. It could be anything from a solenoid or switch, to replacing the entire transmission with a remanufactured unit.