Chevrolet Transmission Repair
Since 1911 when the brand Chevrolet was founded, it has embodied the best of automobile ingenuity. Chevrolet vehicles give the customers the "quality they want and the value they need".
Regardless of the age of your car, our expert mechanics will take care of it with the attention and detail it warrants. Bring your vehicle to Ron's Auto and RV and have our specially trained Chevrolet repair technicians maintain it and keep it running its best!
---
ASE Certified Chevrolet Transmission Repair
Ron's Auto and RV has been providing top quality Chevrolet services and repairs in Vancouver and the surrounding Battle Ground, Vancouver and Wood Village communities for more than 30 years. Our ASE Certified Technicians get brand specific training to perform complete Chevrolet repair and maintenance services to keep your car on the road. We have Chevrolet specific parts, diagnostic tools and equipment, making us your friendly dealership alternative! We are so confident in our transmission service that all of our Chevrolet repair services are backed by a 2 year/24,000 mile warranty, giving you the satisfaction of knowing your car is in expert hands.
We invite you to stop by our shop today to learn more about how we can keep your Chevrolet running at peak performance, year in and year out! At Ron's Auto and RV, our customer's satisfaction always comes first!
---
OUR CHEVROLET TRANSMISSION SERVICES INCLUDE: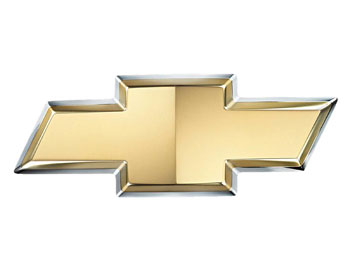 ---
We service all Chevrolet models
Agile, Alero, Apache, Astro, Avalanche, Aveo, Beauville, Bel Air, Beretta, Biscayne, Bison, Blazer, Brookwood, Bruin, Camaro, Caprice, Captiva, Caprice, 150, 210, 3100 1/2 Ton, 3600 3/4 Ton, 3800 1 Ton, 4100 1 1/2 Ton, 4400 1 1/2 Ton, 5100, 5400, 5700, 6100 2 Ton, 6400 2 Ton, 6700 School Bus, C/K, Bonaventure, Cavalier, Celebrity, Chevelle, Nova, Chevy II, Citation, Cobalt, Colorado, Corsica, Corvair, Corvette, DeLuxe, El Camino, Equinox, Express, HHR, Impala, Kingswood, Kodiak, Lacetti, Lumina, Malibu, Geo Metro, Montana, Monte Carlo, Monza, Nomad, Nova, Niva, Prizm, Omega, Optra, Opala, Silverado, Six, Standard, Sprint, SSR, Suburban, S-10, Tahoe, Titan, Townsman, TrailBlazer, Tracker, Uplander, Vectra, Viva, Venture, Yeoman
---
Important Consumer Information Regarding Chevrolet Transmission Repair:
General Motors has developed a wide variety of transmissions and transaxles for their vehicles. For accurate phone support, it is necessary to have the year, make, model and engine size of the vehicle to correctly identify your transmission.
4L60E Transmission:
4L60E Transmissions – With these transmissions there are several points of failure. At Ron's Auto and RV we do all the upgrades available. Some of these upgrades are the sun shell splines, as these can strip off, or the hub containing the splines break off causing you to loose 2nd, 4th and reverse gears. All Chevrolet 4L60E Transmissions at Ron's Auto and RV get a new hardened sun shell with every rebuild.
Another common problem is the 3/4 clutches and 2/4 bands get burned up. At Ron's Auto and RV we use high energy lined clutches and bands to ensure a long life from these components. These are just a few of the many upgrades we do on every Chevrolet transmission that comes through our shop. At Ron's Auto and RV we want to make sure that our customers are able to enjoy their vehicles for many more miles to come.