Infiniti Transmission Repair
A part of the Nissan brand, Infiniti officially launched in 1989. Since then they've developed reliable, sporty sedans, crossovers and SUVs. With proper maintenance, your Infiniti will have many more years on the road.
Regardless of the age of your car, our expert mechanics will take care of it with the attention and detail it warrants. Bring your vehicle to Ron's Auto and RV and have our specially trained Infiniti repair technicians maintain it and keep it running its best!
---
ASE Certified Infiniti Transmission Repair
Ron's Auto and RV has been providing top quality Infiniti transmission repair and services in Vancouver and the surrounding Battle Ground, Vancouver and Wood Village communities for more than 30 years. Our ASE Certified Technicians get brand specific training to perform complete Infiniti transmission repair and maintenance services to keep your car on the road. We have Infiniti specific parts, diagnostic tools and equipment, making us your friendly dealership alternative! We are so confident in our transmission service that all of our Infiniti transmission repair services are backed by a 2 year/24,000 mile warranty, giving you the satisfaction of knowing your car is in expert hands.
We invite you to stop by our shop today to learn more about how we can keep your Infiniti running at peak performance, year in and year out! At Ron's Auto and RV, our customer's satisfaction always comes first!
---
OUR INFINITI TRANSMISSION SERVICES INCLUDE: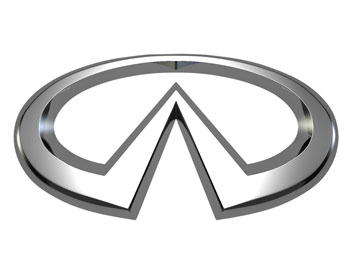 ---
We service all Infiniti models
Infiniti Emerg-e | Infiniti LE | Infiniti Essence | Infiniti EX | Infiniti QX70 | Infiniti G | Infiniti I | Nissan Cefiro | Infiniti Etherea | Infiniti J30 | Infiniti Kuraza | Infiniti M | Infiniti Q45 | Infiniti Q50 | Infiniti QX80 | Infiniti QX60 |
---
Important Consumer Information Regarding Nissan & Infiniti Transaxles:
90% of Nissan and Infiniti transmissions today are computer controlled. The computer takes multiple sensor readings from engine and transmission sources. A malfunction in any of these sensors can cause your vehicle's transmission to perform erratically or in some cases to not shift at all.
Some models such as the Nissan Murano or Nissan Maxima have a CVT (Constant Velocity Transmission.) These transmissions are steel belt driven and have an infinite number of internal ratios designed to match engine output so fuel economy is optimized. These transmissions use a multitude of electrical sensors and controls to optimize efficiency. The main benefit of a CVT is superior fuel economy. A second benefit is extremely smooth shift transitions giving the vehicle a "no shift feeling."
It is extremely important that any deviations from the normal smooth shift transition in a CVT be checked by a qualified CVT technician immediately. These transmissions are very sensitive to electronic and physical changes and can be easily damaged. Something as simple as an engine misfire can upset the balance needed for correct operation and cause damage requiring expensive repairs to correct.
When you need help with your transmission be sure to choose a professional properly trained on your vehicle with the proper test equipment to correctly diagnose the problem. It is very time-consuming and expensive to perform the incorrect repair on these late model vehicles. Don´t waste your time and money! Take advantage of Ron's Auto and RV & Auto Care´s free diagnostic service and eliminate the possibility of a misdiagnosis or unneeded repairs.